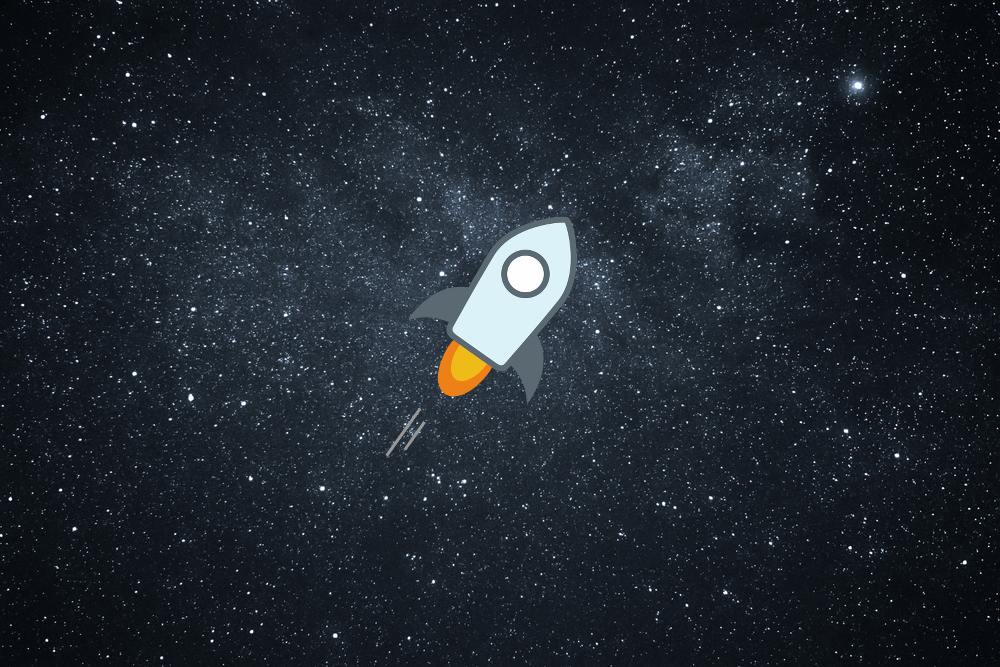 Most cryptocurrency enthusiasts were surprised to see Stellar in the cryptocurrency top 10 ranked by market cap at the end of 2017. A lot of people ignore currencies which won't net them quick profits or don't serve their specific cause. Even so, the Stellar price has successfully surpassed $0.50 last year. Fast forward to today, and the Stellar price surpassed $0.65 again. An interesting bounce back after a very difficult week.
Stellar Price Seems to Follow XRP's Momentum
If there are two digital assets unlike any cryptocurrency existence today, it has to be XRP and XLM. The latter is also known as Stellar Lumens, another asset designed to transform the financial sector into a more modern version. Cryptocurrency speculators have kept a close eye on the Stellar price ever since the value hit $0.10. Over the past few weeks, that value has risen gradually, despite some major market opposition due to Bitcoin's struggles.
At its peak, the Stellar price went as high as $0.91. Quite a steep value for an asset which was worth less than $0.20 in early December of 2017. The entire ecosystem has seen multiple currencies and assets explode in value over the past few months. Unfortunately, the Stellar price also hinges son how Bitcoin evolves in the price department. Given the world's leading cryptocurrency's struggles, it is not surprising to see Stellar drop to $0.44 earlier this week.
Ever since that time, we have seen the Stellar price mount a somewhat strong comeback. Although it has been a bumpy ride these past few days, we now have a Stellar price of $0.65 once again. It is still too early to speak of reaching a new all-time high in the near future, but anything is possible at this stage. It is uncanny how both the Stellar price and XRP price tend to go up at the same time, even though they are two separate projects which share a similar goal.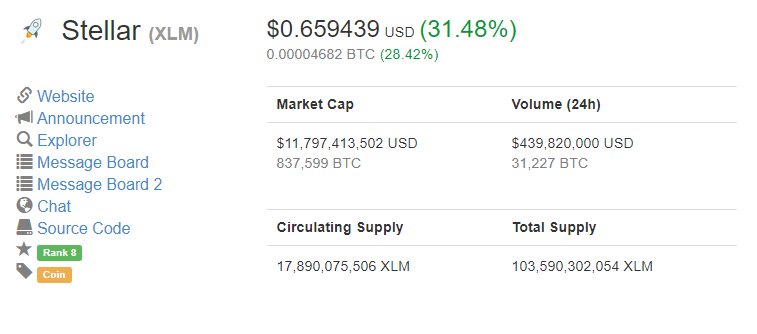 With just $439.82m in 24-hour trading volume, things are not looking overly impressive for Stellar right now. In fact, this digital asset has noted a volume of over $1bn per day not that long ago. Then again, the cryptocurrency and digital asset markets are still reeling, as a lot of damage has been caused by the media spreading fake information regarding South Korean exchanges. For now, things are slowly heading back in the right direction, but we are not out of the woods just yet.
Binance is the leading trading platform for Stellar volume as of right now. They are nearly $30m ahead of Bittrex, and $54m ahead of Poloniex. It is evident there is no fiat currency market for Stellar in the entire top five right now. The first platform which fiat currency support is Bitcoin Indonesia in sixth place. Considering how Kraken is still down for maintenance, it is only normal Bitcoin becomes Stellar's main trading pair for now.
Stellar price speculation serves no real purpose with the market sin their current state. All of the gains noted overnight can easily be wiped out in an hour or two. We can only hope to cryptocurrency and digital asset market is finally returning to normal and things stay stable for longer than a few hours. If that is the case, the Stellar price may very well hit $0.75 before the week is over. For now, trading with caution is the best advice anyone can give you.