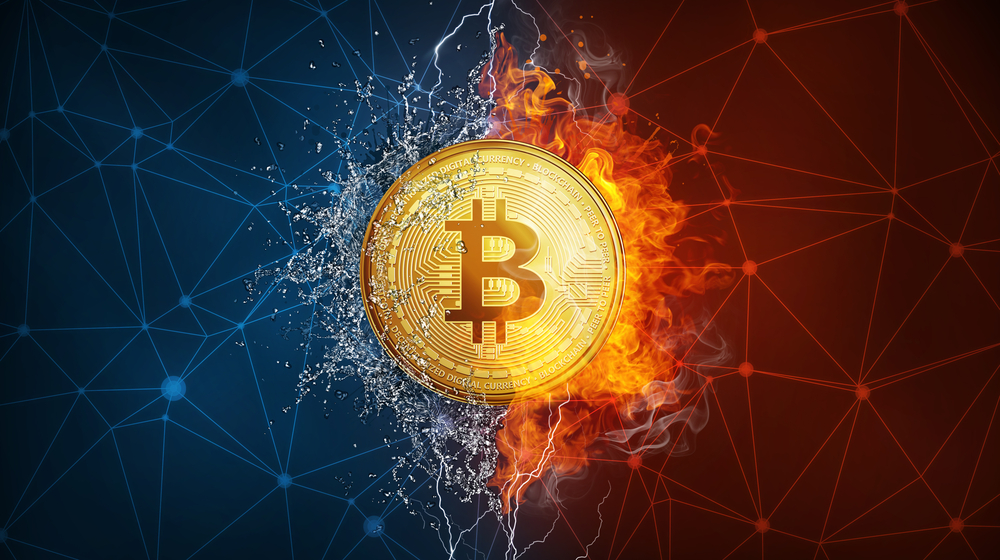 Financial experts all over the world have conflicting opinions on Bitcoin and other cryptocurrencies. A lot of individuals still consider all of cryptocurrency to be a major bubble waiting to burst. Others, such as CNBC's Dan Nathan, are convinced that Bitcoin will not remain the top cryptocurrency for much longer. Nathan claims that the top position is ripe for the taking and that Bitcoin Cash will eventually take its "rightful place" at the top of the list.
Dan Nathan Clearly Favors Bitcoin Cash
Given everything that has transpired in the world of cryptocurrency lately, it is somewhat surprising to see Bitcoin leading the rankings in 2018. That's not because it is a bad currency, mind you, but rather because it suffers from stagnation on the technical end. A few things have changed for Bitcoin over the past few years, although not everything has been an improvement. For the average user, Bitcoin has become more expensive and a lot slower to use as a payment method. Others feel Bitcoin is now a store of value first and foremost, rather than a currency or payment tool.
Regardless of which side of these arguments one is on, no one can deny Bitcoin has lost some of its appeal. It is still the main "gateway" cryptocurrency for a lot of people looking to invest in altcoins. If something happens to the Bitcoin price, most altcoins will either rise in value as a result or go down with the sinking ship. There is no middle road in this regard, but that doesn't mean Bitcoin will remain the world's top cryptocurrency by default.
If Fast Money's Dan Nathan is to be believed, Bitcoin will soon be surpassed by at least one altcoin. This is mainly due to the technical issues plaguing Bitcoin, whereas most altcoins have successfully overcome these problems or prepared countermeasures well in advance. According to Nathan, the first major altcoin to overtake Bitcoin will be none other than Bitcoin Cash. In a way, this is not a surprising revelation whatsoever, as Bitcoin Cash is - technically speaking - a more efficient version of Bitcoin right now.
Do keep in mind the Bitcoin developers are not sitting idly by. The Lightning Network is currently in beta testing on the testnet, which may introduce a lot of positive and much-needed changes for the Bitcoin ecosystem as a whole. Whether or not the masses will use this new technology anytime soon remains to be seen. The activation of SegWit on the Bitcoin network has not been a big success to date, and thus it remains to be seen how all of this will play out in 2018 and beyond.
It is certainly true that investors should look for currencies which have bright futures ahead. Whether or not Bitcoin still fits that bill is a big question as of right now. Bitcoin Cash and Ethereum are just two currencies for which Nathan has high expectations moving forward. CNBC's Karen Finerman seems to think along the same lines, as she claims that Bitcoin Cash is "more interesting" and will bridge the gap to Bitcoin in the near future. How that will be achieved is anybody's guess right now.
Everyone can see that interest in Bitcoin Cash is certainly present right now. Although the altcoin is a long way removed from its all-time high, so is Bitcoin and every other cryptocurrency on the market. Those currencies which can buck this trend on their own will be the ones that survive in the long run. No one claims Bitcoin will disappear all of a sudden, but one has to wonder whether or not it checks all of the right boxes in its current form. For most people, that answer will be negative.