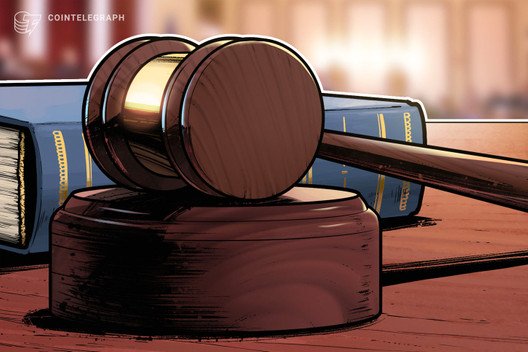 The Massive Adoption Crypto Festival is the target of a class-action lawsuit demanding compensation for damages following its cancellation in January.
Securities fraud and investment loss attorney David Silver has filed a class-action lawsuit on behalf of attendees against the organizer of the cancelled Massive Adoption crypto conference.
According to the initial complaint filed on May 7, Ashley Gentry is the lead plaintiff in a 2,000-person lawsuit against Jacob Kostecki, the creator of "Massive Adoption in Memphis: Blockchain and Digital Assets", a crypto conference that was supposed to be held in February 2020 but was cancelled on January 31.&
The lawsuit, filed in the District of Colorado by Silver, opens with a line attributed to Norman Vincent Peale — "promises are like crying babies in a theater: they should be carried out at once" — calling to attention Kostecki's promise to refund tickets and packages from the conference within six months.&
Gentry's attorney states that Kostecki has caused "significant financial loss" and has failed "to carry out his promises". The filing demands compensation for damages due to lost airfares, attorney fees, other applicable costs, and interest.& & &
Massive Adoption a massive flop?
The Massive Adoption Crypto Festival was originally scheduled for November 2019 in Memphis before being postponed to February 27-28, 2020. The conference was to be for 2,000 registered attendees and had 60 speakers lined up. Kostecki sold tickets and hotel and airfare packages months prior to the event.&
However, Kostecki cancelled the event somewhat unexpectedly on January 31, saying he was experiencing "cash flow issues" in the days prior. Though it has been over three months since, Gentry and the unnamed members in the lawsuit report they have not received anything.&
Kostecki has been very vocal tweeting about refunds and apologizing, saying on March 3 that many "refunds have been made."
Yes, I totally acknowledge & confirm I have a lot of refunds to make & that I owe repayments to many (as I have made clear on https://t.co/rDdxOP2xgW, here and in personal communications).

As far as the bullying comment goes - I sold tickets & sponsorship packets. Yes I did. https://t.co/MSFv19EmJc

— Jacob Kostecki (@jacobkostecki) February 20, 2020
However, as Silver has said when it comes to money, "promises on Twitter are not enough."